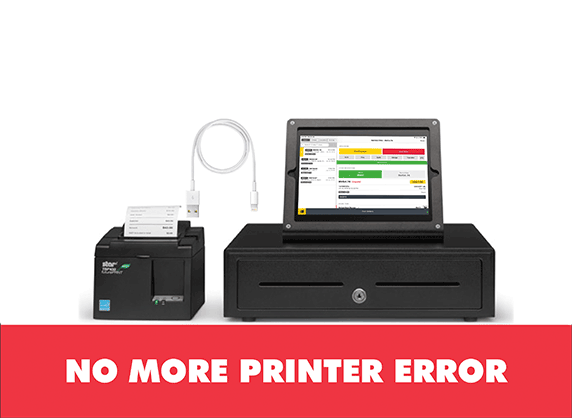 · iPad F&B POS SYSTEM · · No More Printer Failure · · New Generation POS ·
CT F&B POS – It's all about connectivity!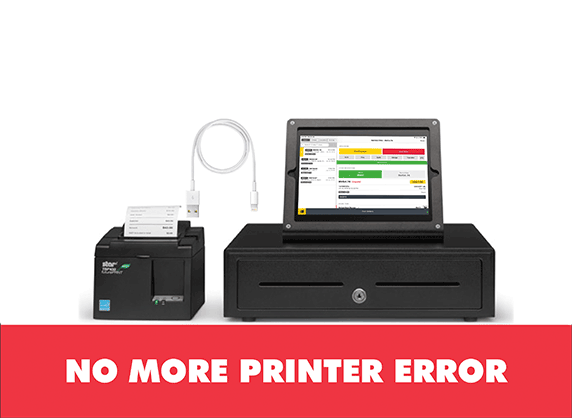 A standard LAN receipt printer for traditional iPad POS terminals. With CT POS Star Lighting Printer can be used with a mobile tablet-based system with direct printing from iOS devices via the supplied Lightning to USB cable, providing a truly versatile solution. Restaurant can now combine the reliability of cabled terminal POS with the flexibility and advantages of mobile tablet POS without the Bluetooth or WIFI / wired LAN set-up issues around pairing, network infrastructure and connectivity.
Benefit with our CT F&B POS Lighting Thermal Printer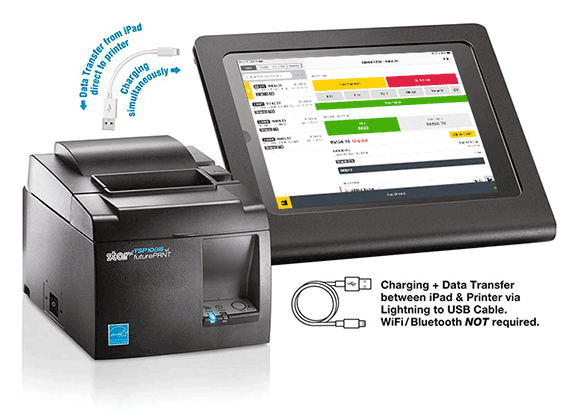 Why Choose CT POS Lighting Printer Solution ?
Benefit :
Charging and data transfer between iPad and Printer via standard Lightning to USB cable
Zero set-up costs – literally plug-in & print with only 1 mains cable needed